Javascript must be enabled to continue!
Events
AMFISSA: A CITY OF MAINLAND GREECE
ACTIVITIES
Opening: 19-07-2017 - End: 23-07-2017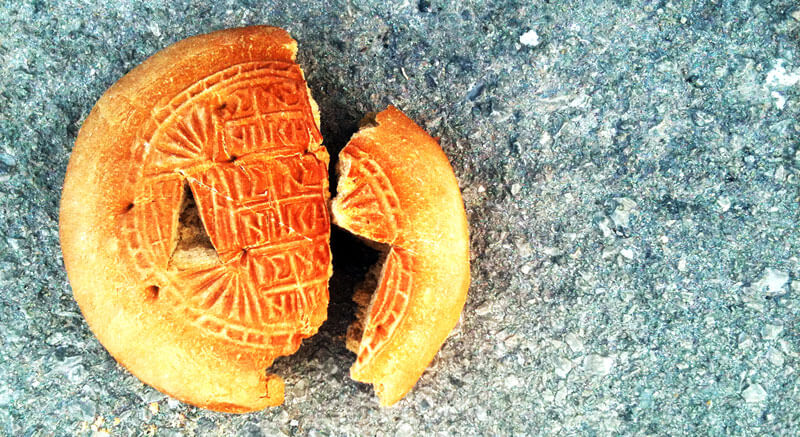 Take and eat...
A photographic project 
July 19 - 23, 2017
In collaboraion with: Municipality of Delphi, Photography Center of Thessaloniki
Tutor: Vassilis Karkatselis

In this year's ANIMART a photography project will be held in Amfissa, with the aim of capturing everyday life and the natural environment: the famous olive grove and the wider Delphic landscape.
This project originates as a prosforon (an "offering", in Orthodox liturgy) that we found by chance while walking around Amfissa, a city of mainland Greece.
When we revisited Amfissa the following year, it was July: downtown reminded us of the cities painted by Giorgio de Chirico. Shadows were everywhere, like silence and nothingness. Just like the city, which for some reason had been abandoned by its inhabitants! But they were resting, free from the cares of life, behind their half-closed shutters. Enjoying their afternoon coffee, the rest of the day passed so fast – bringing hope, as always, for a promising nightlife. Some might glance at the dregs of their coffee cups, looking for a sign. A little further on, in Delphi, their ancestors used to try to predict the future by listening to the whispers of a woman named Pythia.
Photographers – Greeks and foreigners – will come from Albania, Korea, Australia, the USA – and along with the locals will share their knowledge, talents and love for this specific art. They will navigate, discover and capture the visible and invisible sites of this city. They will present the results of their experience for the judgement of the world and posterity.
Interaction structure
Wednesday 19 July 2017
Arrival, Meeting with the local photographic groups, First photo tour in Amfissa, Photo exhibition opening

Thursday 20 July 2017
Workshop, Second photo tour in Amfissa, Group disqussions, Open air projections
 

Friday 21 July 2017
Workshop, Third photo tour in Amfissa and surrounding area, Group disqussions, Open air projections
 

Saturday 22 July 2017
Delphi, Visit to Archaeological Site, Presentation of the outcome so fare, Return to Amfissa, Closing dinner.

 
Sunday, July 23, 2017
Conclusion of the four day event, Departure.
Note: Participants are required to have their own personal photographic equipment, and the laptops.
Participation:
Please send an email to info@animartgreece.eu
Media partner: PHOTO.gr
---
← Back