Η Javascript πρέπει να είναι ενεργοποιημένη για να συνεχίσετε!
Πρόσωπα
Warning
: Undefined variable $workshops_list in
/home/animart/public_html/scripts/functions.php
on line
680
YANN JOUETTE
Director, animator / Belgium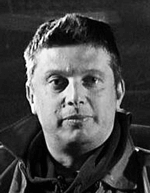 Βιογραφικό:
YANN JOUETTE was born in Belgium. He is director and graphic designer of 2D/3D for animation films for more than 20 years now. After graduating in Fine Art from Academy Royal of Art of Brussel with a diploma in illustration, he was trying to explore design by drawing, design of puppets, set constructions that he took in pictures for some illustrations. Learning 3D was a natural continuity of the development of his researches. Then he began to work on video games, commercials, TV series, short and feature films as 2D concept artist as well as 3D modeller or light artist. He is more a world designer, exploring the space inside the picture. Yann is well-known as director for Berni's Doll (2008), Space Feet Attack (2004) and Sirenashow (2015).
Director 3D
Work in team, can initiate projects (establishing of an Art direction) leader of the team (experience of the direction of 5 short animated films), Artiste 2D traditional + 3D background... fast;
Software: 3dsmax, Vray, Maya, Photoshop, After Effect, Vegas, Z brush, Painter
Experience:
2014/2015: Writing, direction, modelling, texturing, lighting and compositing of "Sirenashow" (short film in 3D, 15mn) produced by Sacrebleu Productions with the support of the CNC and France TV (competition au Festival d'Annecy, Festival Internacional de Ciné Guanajuato (Mexico) Sitges - International Fantastic Film...)
2012/2013: Writing, direction, modelling, texturing, lighting and compositing of "Next Generation" 7 mn, with the help of CNC, with Arte channel and the European Help of NIPKOW Program in Berlin.
2006/2008: Writing, direction, modelling, texturing, lighting and compositing of "Berni's doll" produced by DUMMY PRODUCTIONS. The short film lengths 11 mn and get the help of ARCADI, of the CNC (new technologies and Help of production) and Canal +. "Berni's doll" was screened for Canal+ in December 2007 before to be distributed by Autour de Minuit and Dane Alan Smith (Canada/USA) AWARDS: (More than 35 awards through international festivals in all world: Festival d'Annecy 2009, BIFFF 2010...)
2005: Writing, direction, modelling, texturing, lighting and compositing of a commercial for "The book" 3d de 30'' for Mr Hyde
2004: Writing, direction, modelling, texturing, lighting and compositing of Art break for MTV "Headcube" de 30"
2003: Writing, direction, modelling, texturing, lighting and compositing of "Space Feet Attack" 3D of 1' 30'' screened on Canal + (France et Canada)
Festivals: Grand Prix au festival Renegade film festival de Los Angeles, To and Play Screenings, Anchorage International Film Festival, Hollywood Shorts, Sidewalk Film Festival,
2002: Writing, direction, modelling, texturing, lighting and compositing of a pilot of TV series "Leon & Gudule" 3D of 1' 30'
2001: Writing, direction, modelling, texturing, lighting and compositing of "La Fabrik" 3D of
5mn 30'' screened on Canal+ (France and Belgium) and Air France
Training:
09/1994 to 07/1997 Diplôma of the Αcademy of Fine Art School of Bruxelles in Illustration
09/1991 to 07/1994: Fine Art School of Nantes: (Sculpture, drawing, video)
06/1991: High school diploma B (social and economy)
website: http://yann.jouette.free.fr/
Εργαστήρια:
---
← Επιστροφή