Javascript must be enabled to continue!
Balanced - Guardians of Weather and Earth
Music Award for Original Score Student Animation

Programme 3
Animart Festival 2023 Official Screening, Friday 14/07/2023 16:00 - 18:00 EEST
Animart Festival 2023 Replay Screening, Saturday 15/07/2023 04:00 - 06:00 EEST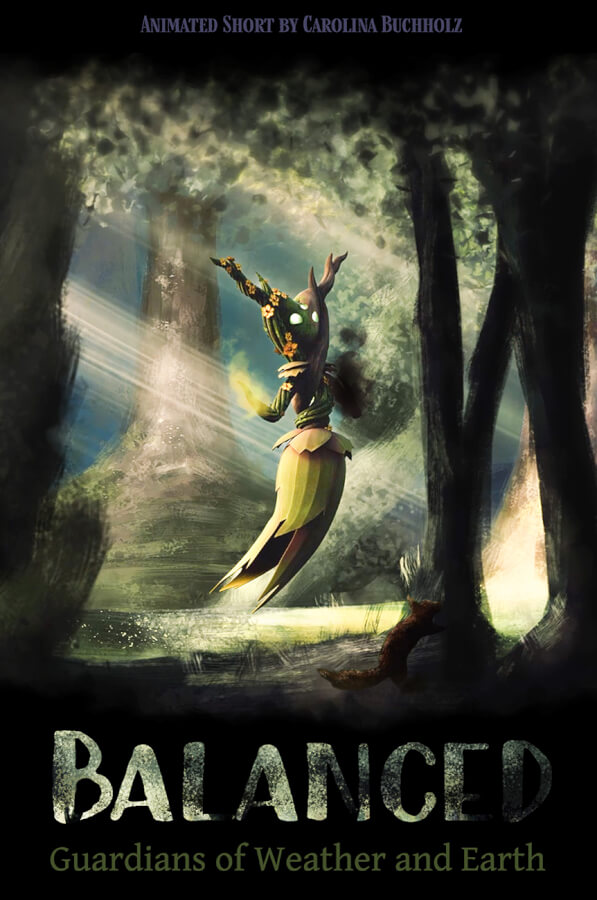 Germany 2023
Duration: 03:40
Directed by: Carolina Buchholz
Screenplay: Carolina Buchholz
Animation: Carolina Buchholz (2D and 3D)
Technique: 3D animated and rendered Characters with 2D painted Backgrounds projected into scene. Effects and Details also 2D painted and added in Comp.
Music: Marc Phillips & Carolina Buchholz
Production/School: Carolina Buchholz / SAE Institute Stuttgart
Dialogue language: None
Subtitles language: None
Two Spirits taking care of the Weather and the Land on our planet, keeping the cycle of nature balanced.
---
Back