Javascript must be enabled to continue!
Events
HEAD WANDERER (A Scent of Silence)
ACTIVITIES
Opening: 18-07-2017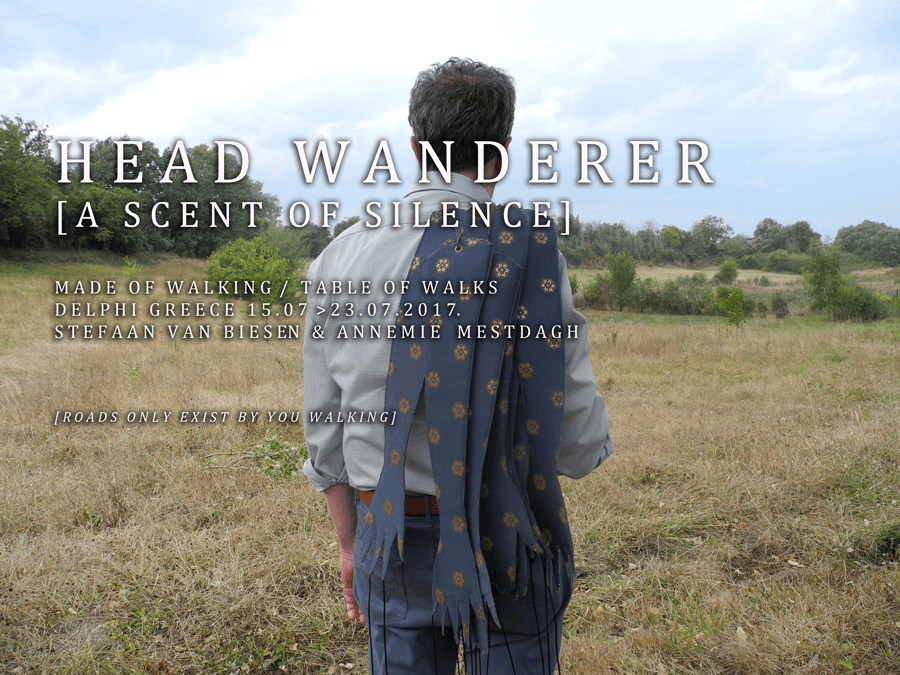 Head Wanderer (A Scent Of Silence) An artistic color / tone walk (walk - workshop)
During this sensory walking workshop we allow walkers to meet with their individual 'tone' and 'color(s)'. We will use the colors in a hommage to Aleksandr Scriabin, starting from the Shen Dao system. The workshop will be extended with an introduction to movement and grounding exercises based on Chi Kung.
Walks / Drawings / Tones / letters / Chi Kung exercises by Stefaan van Biesen.
Shen Dao and energetic feet massages: Annemie Mestdagh
Stefaan van Biesen: Chi Kung and grounding exercises: in the morning and evening.
Annemie Mestdagh: energetic feet massage: afternoon and in the evening.
People:


---
← Back