Javascript must be enabled to continue!
Events
THE ARCHIVE : A LIBRARY OF WALKS
EXHIBITIONS
Opening: 10-07-2017 10:00 - End: 23-07-2017 20:00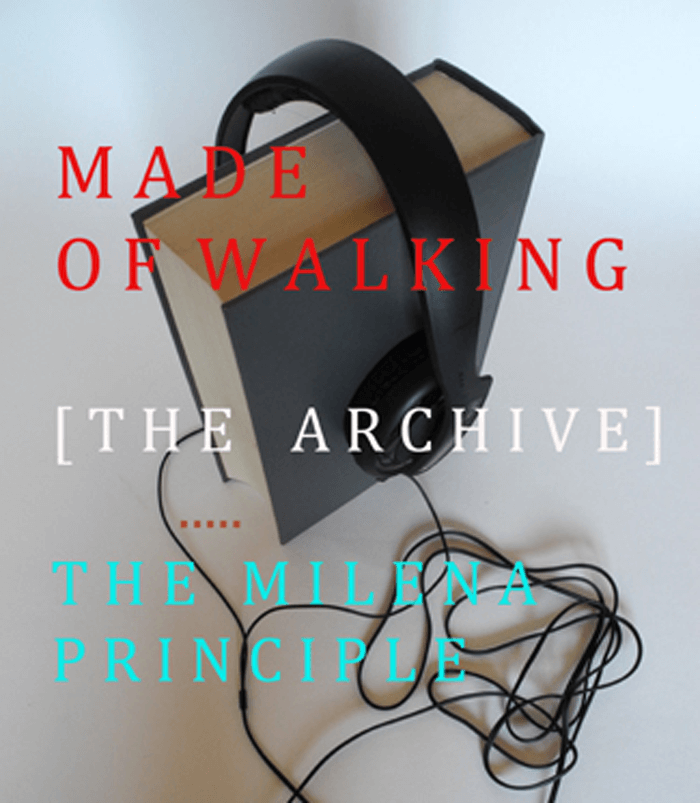 A digital library of the Milena principle projects [+ WIT Urban Team] since 2004.
The ephemeral in art?
Art projects, lectures, performances, travels, meetings, interviews, public discussions of the Milena principle in Europe, often have a halo of volatility by their nomadic nature and their explicit temporality. Often the registrations are only what is left of these events.
For 11th Animart 2017 these video en sound documentations are collected and shown for the first time together in Delphi, Greece.
People:


---
← Back