Javascript must be enabled to continue!
People
Sophia Kondylia
Architect, Choreographer, Dancer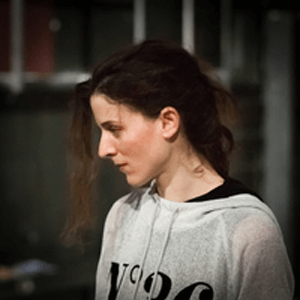 Curriculum Vitae:
Sofia Kondylia is an interdisciplinary dance/architecture artist, dance teacher, architect and foundation member of Athens based "Trial + Error" cross arts research group (2017).
After her BA studies in Dance (2014) and her MA studies in Architectural Engineering (2012) in Athens, she has been researching on the dramaturgy of space in performance making, focusing on interdisciplinary performance practices.
From 2015 to 2018 she has been conducting "Architecture + Dance" research project, presenting performances, workshops and lectures in Greek and international theaters and festivals. Her research interests, also, include a combination of pedagogy and artistic research, through the realization of performances and workshops with mixed groups of children and adults.
She is now attending ArtEZ Master of Theater Practices in Arnhem, the Netherlands, looking into the relevance between geometry and emotions, through her ongoing research project "The Square".
Participations:
---
← Back