Javascript must be enabled to continue!
News
Visual Proposals
Updated: 19-02-2021 11:45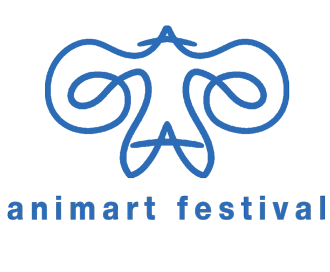 Open Call
 
The ANIMART Festival welcomes digital artworks from student creators in addition to experimental and animated competition movies, for the site's Gallery and in the Island of Hydra's alternative galleries, during the Animart Festival (15-25 July 2021).
- The files with artworks could be emailed here:
info@animartfestival.eu
 in the form of, paintings, sketches, comics, 3D objects, photographs, mixed compositions, gif animated, etc. 
- The application must contain, in addition to the artworks, a short CV with the basic information of the creator: Name, School where he/she studies or has graduated from, contact details, references about participation in solo or group exhibitions, other activities, etc.)  
- Each artwork must be marked as an example: John Ford, TITLE OF THE WORK, 35x45cm., 2021, or whatever else. 
- The responsibility for the authenticity and copyrights of the submitted artworks belongs exclusively to the submitters.  
- There is no provision to cover the production costs of the submitted projects. 
Submit your audiovisual ideas now!
---
← Back