Javascript must be enabled to continue!
News
MIDAS Project
Updated: 09-07-2021 17:31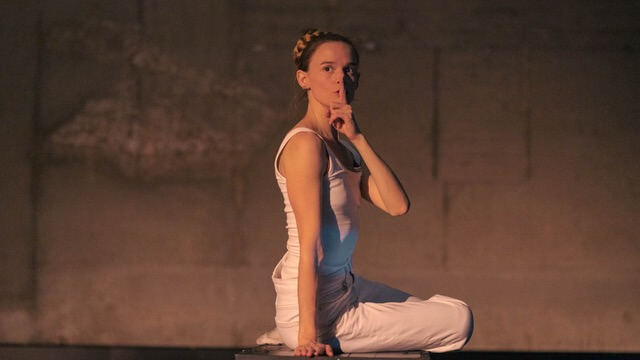 MIDAS is a danced, visual and sound journey to ancient Greece.
The myth becomes a source of reflections, poetry, fantasy to tell the world of today and perhaps reinvent the world of tomorrow.
Through this journey, we invite children and adults to immerse themselves in our universe while leaving their imagination in turmoil. The video and musical creation, visual and sound supports will allow us to retrace the myth of Midas through the eyes of a storyteller: the god Dyonisos.
With her experience as a dancer in a show for young audiences (200 dates), the choreographer Laura Arend embarks on the adventure of making young and old travel.
For this new creation, she  will  be accompanied by Patrick De Oliveira: composer and Corentin Darré: photographer, video maker.
The trio of artists launches out in this step towards the young public with the desire to make children and parents travel in a stylized world, without infantilizing the subject or the gestures with for first objective to combine education, morals, pleasure and art.
Throughout the entire creative process, the trio has placed the child at the center of its research with the primary goal of providing a unique visual, sensory, bodily and sound experience.
The spectator's concentration will  be  captured by a sober scenography. His gaze and intention will be oriented towards precise elements of the narration. The universe of 3D animation associated with contemporary dance will lead the audience towards a total immersion of the discovery of Ancient Greece and more specifically of the myth of Midas.
The show MIDAS has a wide educational scope since we invite young and old to discover the myth, its morals and Ancient Greece but also to initiate them to the stakes of the virtual.
The theme and criteria chosen for this play will allow an educational exploitation in the school  environment.
---
← Back