Javascript must be enabled to continue!
Events
"FOUNDED THREADS"
ACTIVITIES
Opening: 17-07-2017 - End: 23-07-2017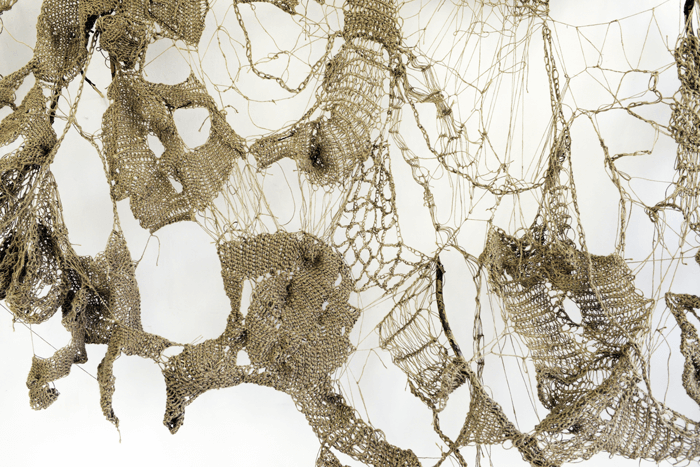 "FOUNDEN THREADS"
by Alexandra Pambuka, Cyprus
July 17- 23, 2017
Amfissa
The human being has always been moving for survival οr progression. Memories, customs and traditions are his only heritage - House.
In a shifting period the traditional patterns are not reproduced the same. Someone can 'knit' their own history by taking the "founden threads" according to their measures.
The artwork can be in a continuously change (like humanity). It can be applied in any space, be rolled, be stretched and fit in a suitcase. Every time that it will be exhibited it will be in a different form.
The process of the installation could be a performative process in a public space, calling the audience to add their woven pieces. As a result the artwork will be a socially engaged practice.
Inspired from the urban and natural environment and the history of Amfissa, Alexandra sets up an installation using weaving techniques. The installation will be an interactive process with Amfissa's residents, by asking them to add their woven pieces on the existing artwork "Founden threads".
People:


---
← Back