Activities
The MILENA principle: FLYWAYS, AUGMENTED REALITY AUDIO SCENES
Updated: 05-05-2016 11:09
Opening: 17-07-2016 10:00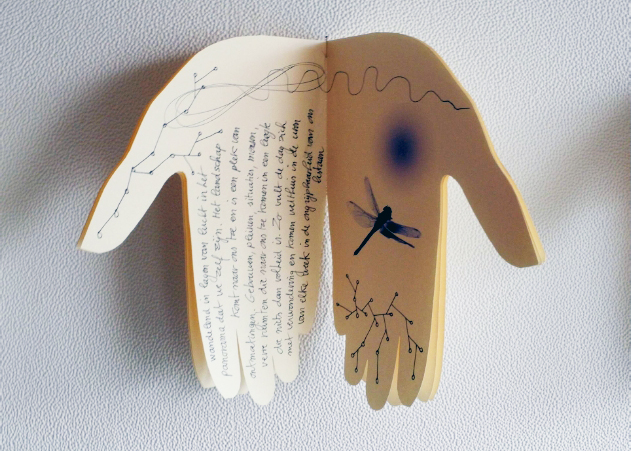 Date: July 17, 2016
Venue: Delphi
Hour: 10:00
Free admission
FLYWAYS, Augmented reality audio scenes
A site specific sound walk

Flyways is composed by augmented reality audio scenes made with the SonicPlanet platform, integrating virtual 3D sound sources combining outdoor space, movement and sound, in a site specific sound walk by Geert Vermeire and Stefaan van Biesen. It focuses on sound imagery of traces of the dragonfly. Besides, it imbricates philosophical thinking with a biogeometric dimension through which the nature itself creates fractal patterns. In biogeometry, the design of motion and sound design are a spontaneous adjustment of the vibrations of the biotope, or, in other words, a finetuning of the surrounded energy. Throughout this 'mantra' of the nature reflected in the vibration of the dragonfly's aerodynamic - famous in the world of insects for its capacity to move in six directions - , life follows the breath of the wind and becomes a flowing design of transformation.
New technologies, as in this project, are the resultant of a bio-translation in digital and mechanical fields of the symmetry of these living patterns. Flyways focuses on a very poetical and philosophical part of this complex landscape of the biosymmetry: the dragonfly. Making a relation between ethereal paths of the insect and the human paths, printing the landscape with poetical steps onto walking is our artistic and ecological proposal.
Recordings and compositions, as reflections af the landscapes in a reading and writing of the body and its movements, are placed in the walked space with the SonicPlanet editor and player app, first uploading content onto a map of the area and finally by use of a player app permitting the listening the coming and going of 3D sounds, while moving through the space.
---
← Back