EVENTS
Warning
: Undefined array key "gallery" in
/home/animart/public_html/scripts/functions.php
on line
429
NICOLETA
Updated: 18-05-2014 23:52
Opening: 15-07-2014 22:00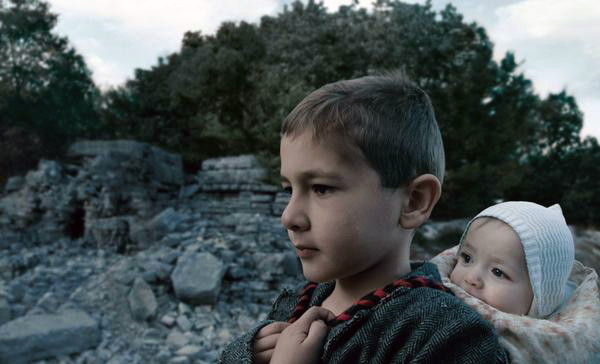 Screening of the short movie "Nicoleta". 
The film director Sonia-Liza Kenterman will speak about her first shooting to the Monodendri and the region of Zagoria.
NICOLETA, 19'
UK / Greece 2012
Directed by Sonia-Liza Kenterman
Screenplay: Tracy Sunderland, Sonia-Liza Kenterman
Director of Photography: Giorgos Mihelis
Editor: Konstantinos Adraktas
Music Composer: Antonis Skamnakis
Sound: Orestis Kamberidis, Dimitris Fritzalas
Art Director: Maria Maniou
Producer: Alexandros Danikas, Ben Gibson
Cast: Giorgos Triantafillakis, Giorgos Ninios, Karafil Shena, Konstantina Takalou, Kora Karvouni, Yannis Tsortekis
Language: Greek
Subtitles: English
1951: in the mountains of Greece still full of the hatreds of the civil war, a boy, as the head of his family, is responsible for the destiny of his baby sister. Carrying the baby on his shoulders, he treks the inhospitable mountains and braves the dangers of unforgiving people in the hope of escaping poverty.
CV
Sonia-Liza Kenterman is a Greek – German film director and writer, trained at the London Film School from which she gained a Masters in Directing with distinction.
She studied Sociology, Theatre and worked as a Production Designer and Assistant Director in Greece, before deciding to focus solely on directing.
Her background and education influence the themes and visual style of her work.
She is interested in emotionally charged stories about ordinary people forced to make choices due to extraordinary external circumstances.
In "Nicoleta" she tells the story of a child forced to live an adult life in times where children carried the weight of history even though they didn't cause it.
She currently lives and works in London and is developing a feature length script.
www.sonializakenterman.com

---
← Back