EVENTS
Warning
: Undefined array key "gallery" in
/home/animart/public_html/scripts/functions.php
on line
429
LIGHT ON MY SHOULDER - Michalis Gkanas
Updated: 23-05-2014 10:37
Opening: 18-07-2014 22:00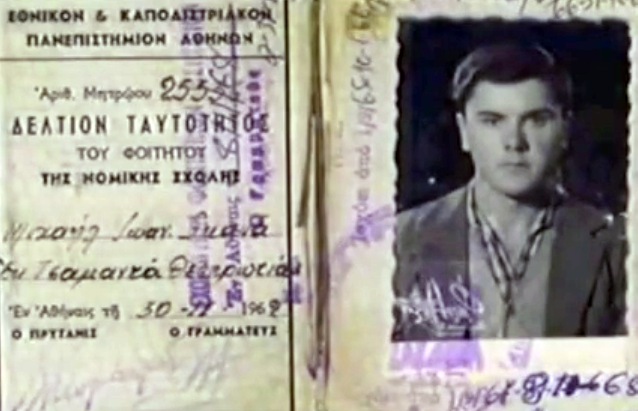 Screening of the documentary "Light on my shoulder - Michalis Gkanas". The director Stelios Haralabopoulos will present his movie in the presence of the poet Michalis Ghanas.
LIGHT ON MY SHOULDER – Michalis Gkanas, 68'
Greece 2005-2006
Direction: Stelios Ηaralambopoulos
Sceenplay: Stelios Ηaralambopoulos
Cinematography: Dimitris Kordelas
Editing: Angela Despotidou
Sound: Marinos Athanassopoulos
Music: Nikos Kypourgos
Producer: Thanos Lambropoulos
Production: Periplus & ERT S.A., Greece
Awards
- 2nd Prize for Best Documentary, Chalkida Documantary Film Festival, 1st Edition
- Award for Best Photography, Chalkida Documantary Film Festival, 1st Edition
The postwar events in Greece left deep traces on the life and work of the poet Michalis Gkanas.
Of Epirot origin –from Tsamantas village near the border with Albania– as a child Ghanas found himself caught up in the turmoil of the Civil War, finally spending six years of his life in the socialist republics of the time.
He returned to his village for a brief time before moving to Athens to pursue his studies and make a living.
Later, in 1978, these two landmark "journeys" provided the subject matter for his Akathistos deipnos (Standing Supper) collection of poems and his prose work Mitria patrida (Stepmotherland), excerpts of which were published that same year in the journal "Chroniko".
Meanwhile, Athens –the new homeland– begins to trace its own slow but sure marks on the life and work of Michalis Gkanas.
STELIOS HARALAMBOPOULOS' CV
He was born in Athens in 1956.
He studied economics and cinematography in Greece and followed post-graduate studies in Paris. He was the publisher of the art magazine "GRAPHI".
Since 1988, co-founder with producer Thanos Lambropoulos and director of photography Yiannis Varvarigos of PERIPLUS, a film and TV production company specializing in creative documentaries.
He has made documentaries for Greek public television (ET-1 and NET) and collaborated with European television channels (RAI, LA SEPT/ARTE, CHANNEL 4).

Filmography
1980, ON A BLANK PAGE, short
1987, THE STROLL, short / Best Film Award at the Thessaloniki Film Festival
1996, HADES, feature film
2000, MEDITERREANEAN STORIES, documentary
2001, LOG BOOKS - GEORGE SEFERIS, documentary / 1st Prize for Best Documentary at the Thessaloniki Film Festival
2005, YANNIS MORALIS, documentary, 80'
---
← Back