Tutors
BOKOWIEC MARK
- Composer, University of Huddersfield, UK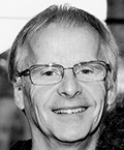 Dr. Mark Bokowiec is the manager of the electro-acoustic music studios and the new Spacialization and Interactive Research Lab at the University of Huddersfield.
Mark lectures in interactive performance, interface and system design and composition.
Composition credits include: Tricorder a work for two quarter tone recorders and live MSP, commissioned by Ensemble QTR.
Commissions for interactive instruments include: the LiteHarp for London Science Museum and A Passage To India an interactive sound sculpture commissioned by Wakefield City Art Gallery.
CD releases include: Route (2001) the complete soundtrack on MPS and Ghosts (2000) on Sonic Art from Aberdeen, Glasgow, Huddersfield and Newcastle also on the MPS label.
Mark began creating work with interactive technologies in 1995 developing the first generation of the Bodycoder System an on-the-body sensor interface that uses radio to transmit data in 1996.
Together with Julie Wilson-Bokowiec he has created and performed work with the Bodycoder System© at various events and venues across Europe the US and Canada and at artist gatherings including ISEA and ICMC.
Major works include:
- Spiral Fiction (2002) commissioned by Digital Summer (cultural programme of the Commonwealth Games, Manchester).
- Cyborg Dreaming (2000/1) commissioned by the Science Museum, London.
- Zeitgeist at the KlangArt Festival and Lifting Bodies (1999) at the Trafo, Budapest as featured artists at the Hungarian Computer Music Foundation Festival NEW WAVES supported by the British Council.
---
← Back